Consecutive and Simultaneous Interpreters in Dubai and Abu Dhabi
If you are organizing a multi-lingual event, you know that you cannot leave anything to chance.
We offer state-of-the-art language solutions for any kind of event, live or online. We provide the best interpreters for any type of event: conferences, workshops, meetings, seminars, and various types of negotiations. We also work for organizations such as the police, courts, immigration, healthcare providers, and social services.
The Language Professionals

We rely on an international network of professional interpreters, specialized in diverse fields. This way, you get the right interpreter for each job, no matter the specific topic of your event.
We have more than ten years of experience at the highest levels in the Gulf and beyond. Throughout the years, many inspiring speakers have chosen us to convey their message to a global audience. Among our list of events are the Global Forum for Innovation in Agriculture, the Economist's World Ocean Summit, or the UN World Urban Forum in 2020. In 2019, we had the honor of providing simultaneous interpretation for Pope Francis during his historic visit to the UAE.
We own and use state-of-the-art specialized technical equipment – such as soundproof booths, wireless receivers, and more. We also provide full technical support and project management throughout the event.
Remote Simultaneous Interpreting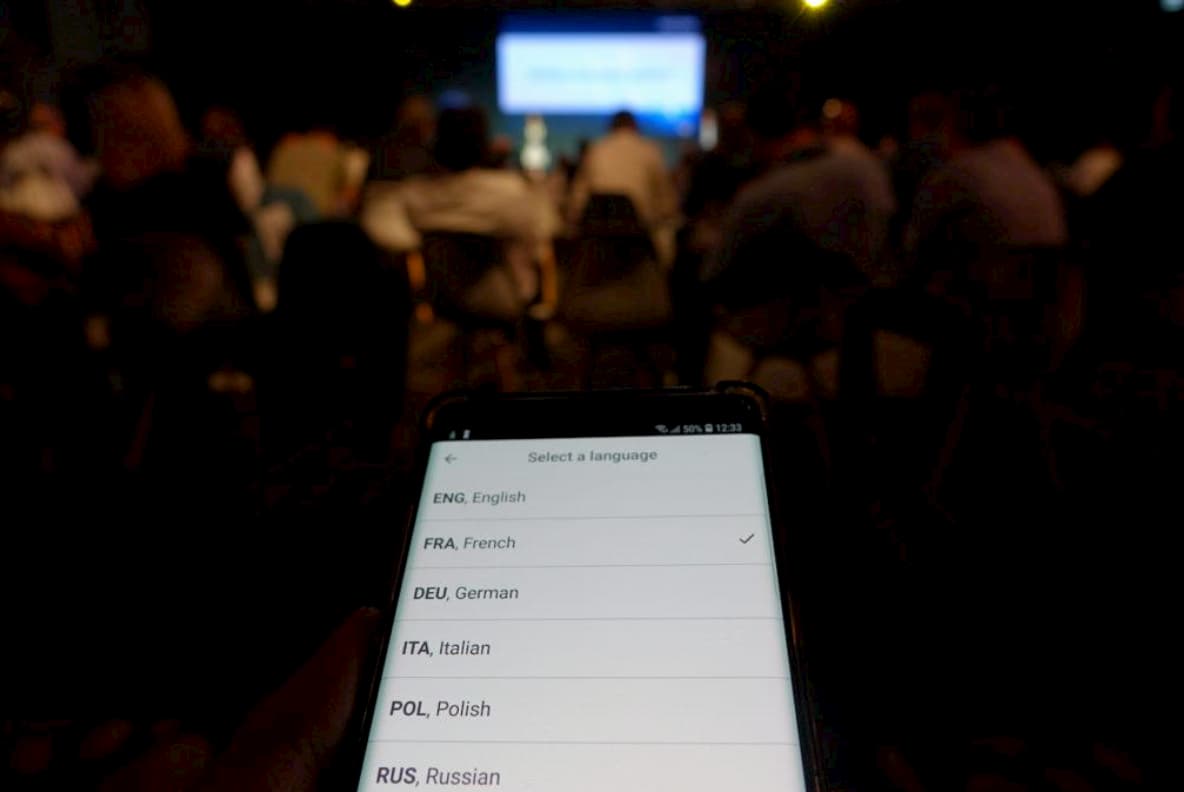 After the outbreak of the COVID-19 pandemic, most companies moved their conferences, meetings, and seminars online. This is why many choose Remote Simultaneous Interpreting services to enable their online events.
LangPros started offering RSI services long before the pandemic. In early 2019, we perfected our skills by interpreting for a workshop organized by Thermo King, a leading company in transport refrigeration. Thanks to RSI, the audience in Abu Dhabi could select their preferred language channel from their mobile device and get live translation from our interpreters based in Europe. This mode allowed us to provide translation in English, French, German, Italian, Polish, and Russian.
Consecutive Interpretation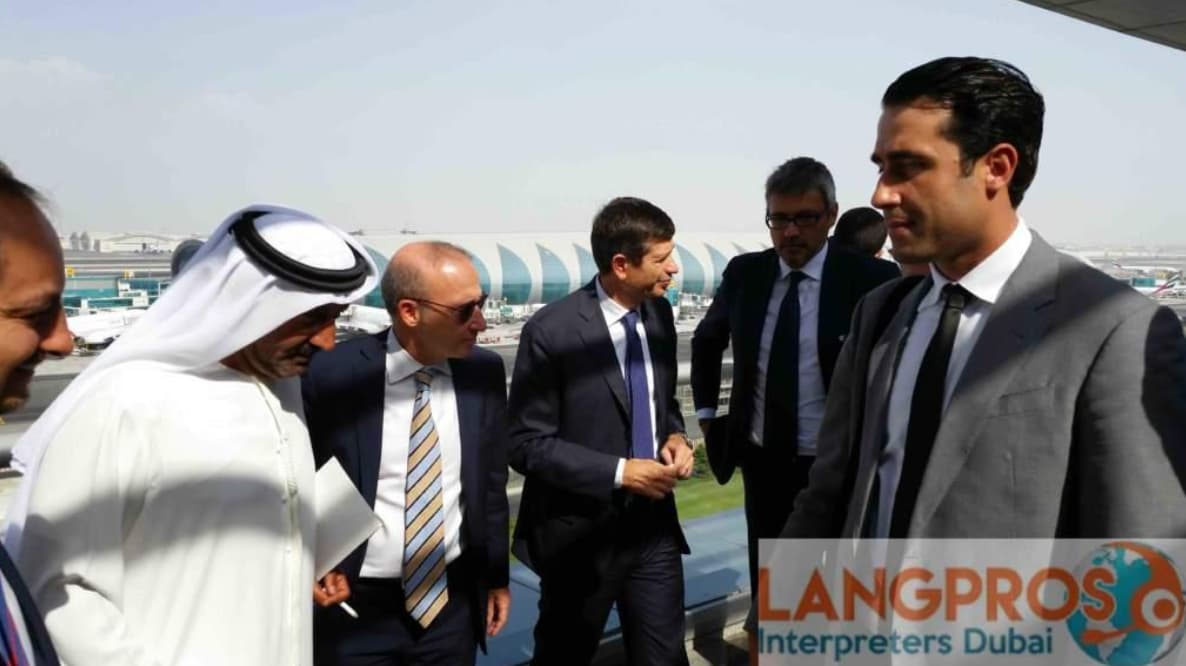 Consecutive interpretation is the preferred mode for small meetings and events. In consecutive interpretation, the speech is translated either after every sentence or at the end of the speech, using notes to retrieve every bit of information. This mode does not require specialized equipment, and it is best suited for meetings, press conferences, and workshops.
Langpros provided consecutive interpretation during the Time magazine interview with Petr Khodykin, Russia's largest grain exporter, and during Netflix's Sacred Games launch conference.
Language Projects Tailored to Your Needs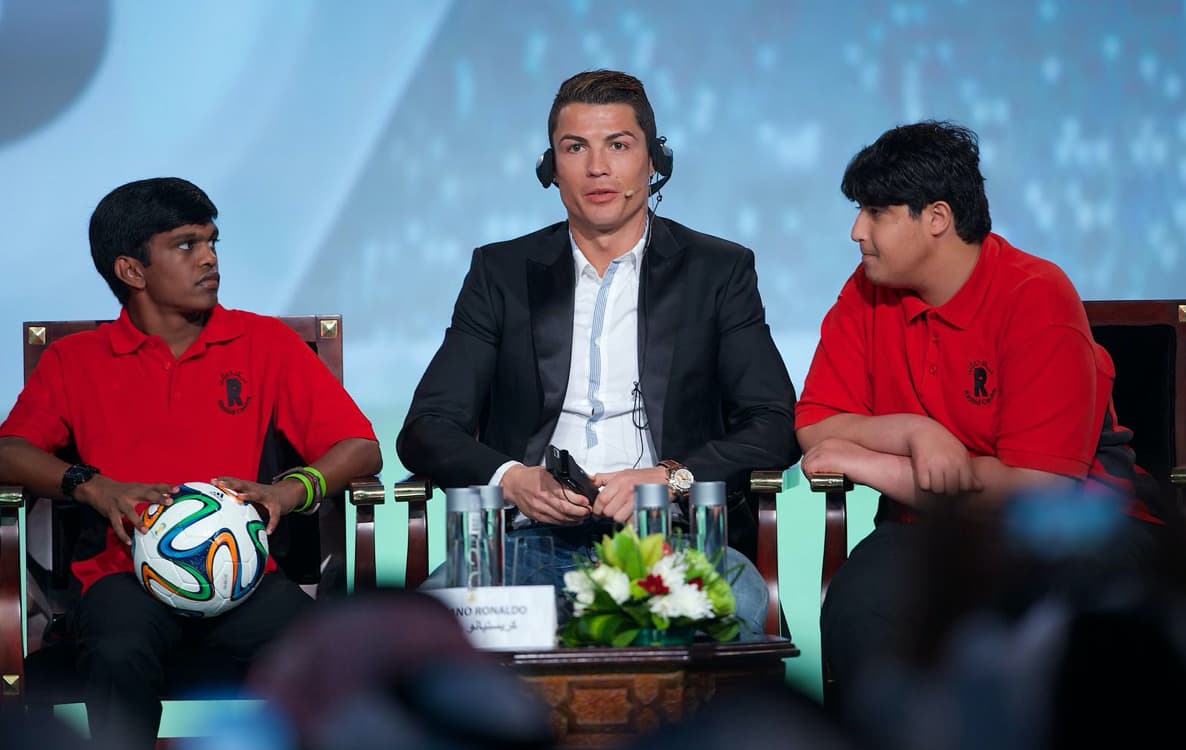 We know how organizing large, multilingual events can pose many challenges. This is why we offer one-stop-shop solutions to our clients, who will not need to think about interpreting and translation during the event.
Our Project Managers coordinate the resources, stakeholders, and assets needed to provide a smooth language service.
Some events are more complex than others. For example, in April 2019, a delegation of Italian policymakers led by the Deputy Prime Minister, visited the UAE on a mission to promote economic exchange between the two countries. The 3-day mission moved across the Emirates, and the assignment included different interpreting modes in different locations, each one with their own specific requirements.
Our PMs were able to organize each session, while quickly responding to every last-minute change of program.
Our Commitment to Dialogue in the UAE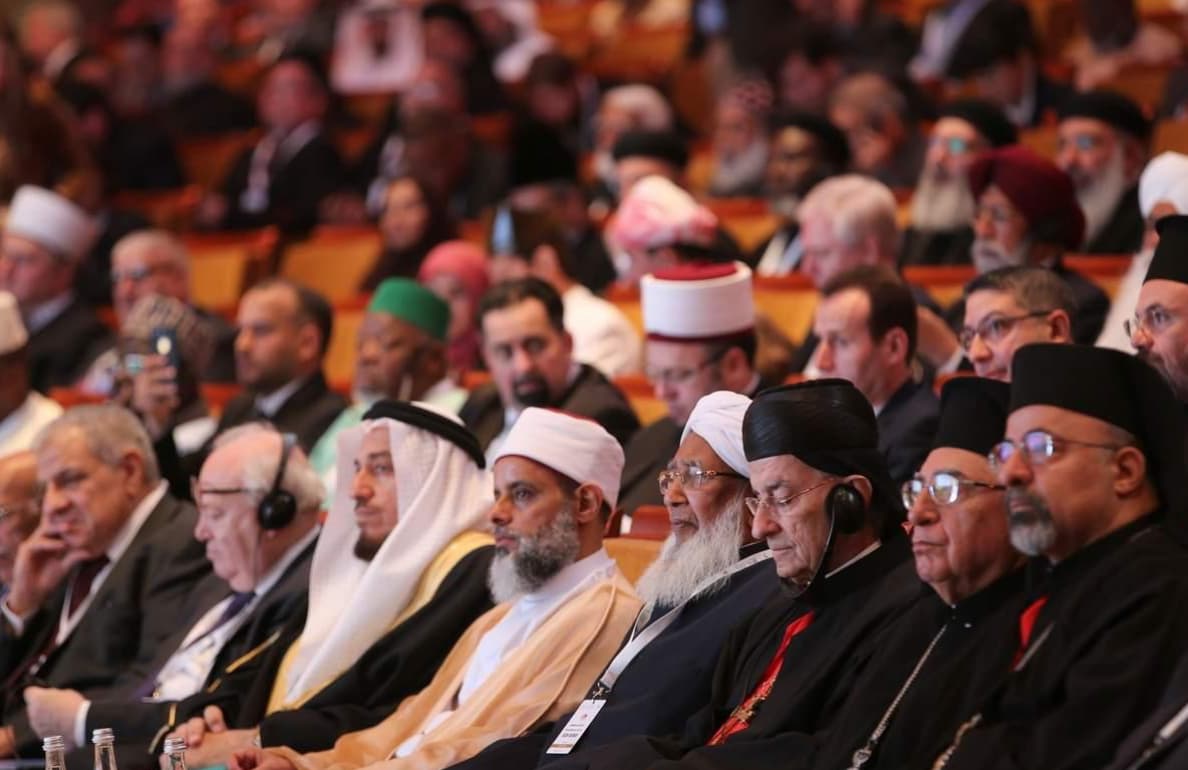 Our UAE clients praise our linguist's command of Modern Standard Arabic and their cultural sensibility towards Arab countries.
Over the years we have provided English-Arabic language services at a number of official events organized by the UAE Government, such as the launch of the Hassantuk System, the Zayed Sustainability Prize, and the Invest in Sharjah report.
Atlantic Productions during their filming of The Emirates Story, chose us for language services during the filming of a documentary on the history and tradition of the United Arab Emirates. The film crew took advantage of our simultaneous interpreters to interview historians, archeologists, and local experts. Professional interpreters were selected according to the filming location in order to optimize costs and guarantee a perfect service.
Specialized Interpretation for Every Industry

For professional interpreters, perfect command of two or more languages is a prerequisite. However, this is far from enough. Producing live translation and speaking as you listen to the next phrase is something that is only mastered through years of practice. Moreover, interpreters need to specialize in certain fields to have a solid grasp of terminology: at Langpros, you get the right interpreter for each job, no matter the field or the specific topic of your event .
Unlock the Power of Language with Our Expertise!
Whether you're looking to bridge cultural divides, expand your business horizons, or simply communicate more effectively, our linguistic services are your key. Don't let language barriers hold you back.